ANNOUNCEMENTS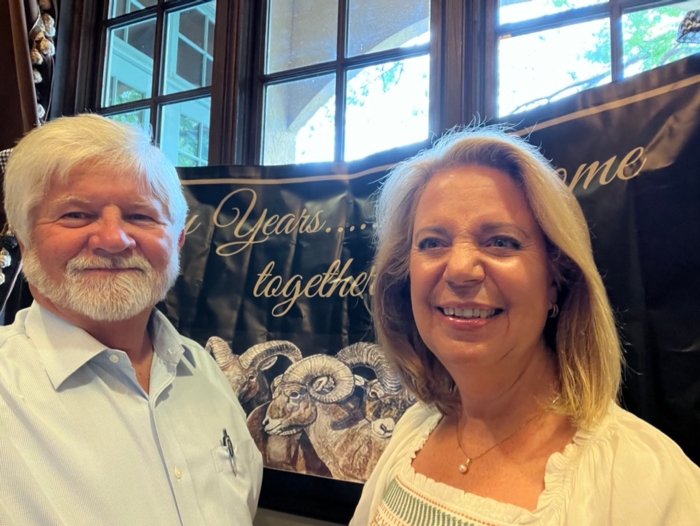 A huge thanks to all who helped with our "50", 52 year reunion! I also need to thank my beautiful wife Chris for putting up with all the time spent on it. I'm a lucky man.
As per popular opionions, please plan on our next reunion in August of 2025. More details to follow. Stay healthy and well. Hope to see you in 3 years.
PLEASE PLAN TO JOIN IN FOR OUR 55TH HIGHLAND CLASS OF 1970 SCHEDULED FOR 9TH AUGUST 2025. WE ARE LOOKING TO HAVE A NO PROGRAM GATHERING AT HIGHLAND HIGH SCHOOL (as lonng as the school is still there).
THIS EVENT WILL BE FREE
JUST COME JOIN IN.
LOCATION: HIGHLAND HIGH SCHOOL
TIME; 6-9 PM
Hello Highland Rams! We welcome everyone to enjoy the fifth and final installment of our running advertisements! Jump on board with the gang and attend the Highland High 50th Reunion! Have dinner at the Salt Lake Country Club for $35 on Friday the 5th at 6:00 PM, then a free mingle at Highland High on Saturday the 6th at 6:00 PM! Let's celebrate the good times!
Hello Highland Rams! Below is the fourth installment advertising our 50th reunion celebration!
Have dinner at the Salt Lake Country Club for $35 on Friday the 5th at 6:00 PM, then a free mingle at Highland High on Saturday the 6th at 6:00 PM!
Hello Rams! This is the third advertisement video for our 50th reunion celebration! We'll be having a lot of fun similar to what you see here!
Hello Rams! Be sure to catch the second act of our running ads for our celebration!
Watch this 50th Reunion advertisement featuring the Ellisons! Be sure to register for our events on August 5th and 6th!
Have dinner at the Salt Lake Country Club for $35 on Friday the 5th at 6:00 PM, then a free mingle at Highland High on Saturday the 6th at 6:00 PM!
Hello Rams!
Please enjoy, for your viewing pleasure, the revamped Senior Class Video! Relive the fun moments featuring the classmates you know and love. The video will be on the Home Page for a week, so tune in for laughs. Along the page links in the left hand column, you'll find a page leading you to it if you have missed the viewing period on the Home Page.
PAYMENT PORTAL UPDATE
Thank you for your excitement and outreach. We've received some questions regarding the lack of a payment portal for the dinner taking place on August 5. Our team is currently working on creating a solution for this issue. We will try to make this process as simple as possible. Once a payment portal is up, we will notify everyone via email about its location on the site.
Thank you all for your patience.
Hello Highland Class of 1970!
My, what a time we've had since then. The past two years have been difficult for everyone, so we hope this email finds you spry and well. As you know, this marks the 52nd year since we've graduated. The reunion committee wants to make this event for everyone in attendance a joyous and memorable celebration. Since our plans for our 50th were spoiled by the pandemic, we want to inform you of the changes that have taken place since our earlier correspondence.
DINNER AT THE SALT LAKE COUNTRY CLUB: AUGUST 5, 2022
The initial cost for dinner was $25/person. The Salt Lake Country Club has increased our dinner ticket price to $35/person. We ask that those that have already paid the $25 fee, pay an additional $10. The committee would like to let everyone know that the chosen menu and included gratuity are double the price of our $35 ticket fee ($70). We've had some wonderful donors commit their funds, reducing costs for those attending. The reunion committee would like to extend our immense gratitude to these donors and are gladly accepting any additional funds. Please contact Kent Kirkham (801-541-4688) if you would like to help. The event will take place August 5 (Friday), beginning with a social hour at 6:00 PM and dinner commencing at 7:00 PM.
MEET AND MINGLE AT HIGHLAND HIGH: AUGUST 6, 2022
This event is free for all members and partners of our class. This event was initially planned at Sugarhouse Park, but has since moved to Highland High. Committee members feel that the Meet and Mingle would be a great opportunity to relive old memories and reacquaint with friends! The event will be on August 6 (Saturday) at 6:00 PM. Complimentary snacks and waters will be available.
We'll be updating our website with videos and pictures that we're excited to share. Be sure to pass this letter along to anyone you know from our class and show them our website - www.highland70.com. You can either sign them up if you know their email address, or invite them to create their own profile.
We are indebted and owe a great deal of gratitude to our classmate, Fred Behle. Fred oversaw our website creation and development as the lead administrator. We sadly lost Fred to his battle with cancer last year and he will be dearly missed. We have hired a young fellow, Stewart Bounds, to oversee web development. Please address any questions or concerns to Stewart via the website link above and we'll answer them in short order.
Many have participated on our committee during the last three years. We are excited to see everyone attend our historic event. Go Rams!
Sincerely Yours,
Kent Kirkham
HH 50 Year Reunion Chairman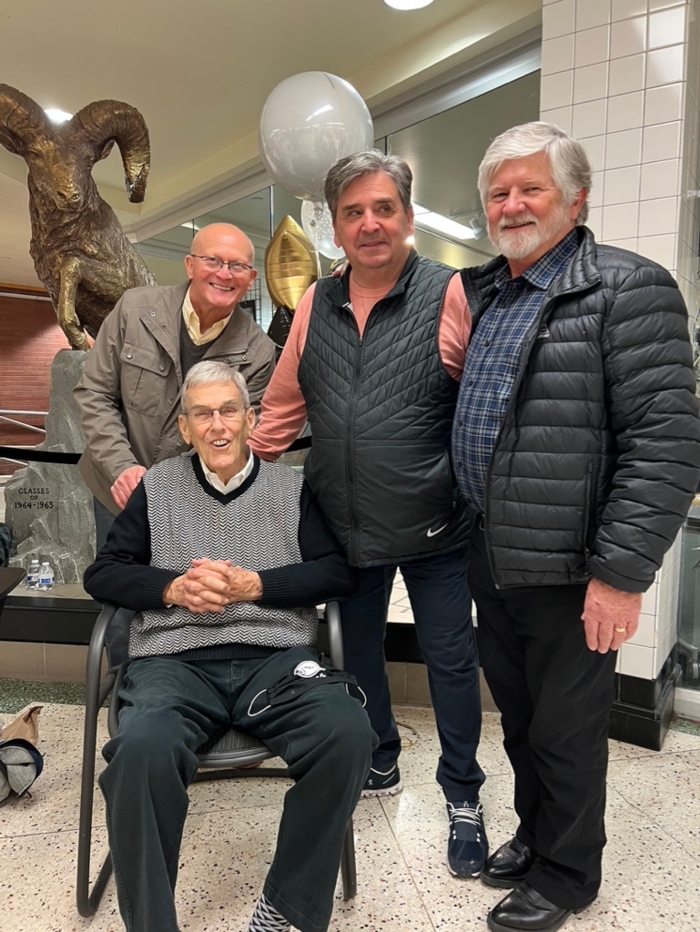 Friday, August 5th, and Saturday, August 6th, 2022 are the dates for our 50th reunion. Yes, actually 52 years!
Salt Lake Country Club: Please make plans to attend. On August 5th (Friday) we have reserved the Salt Lake Country Club at 6:00 pm for dinnner. Thanks to some very generous contributions the event costs will be very minimal $35/ person charge.
Highland High School: FREE meet and mingle startiing on August 6th (Saturday) at 6:00 pm.
Hope to see everyone there!
We need your help!
Check the missing classmates list. You all know at least one or two people on the list. Reach out to them by text, phone call, email, or Facebook. Many of our classmates are on Facebook and just need a little nudge to join. Encourage them to join our website to help create our online memory book of Highland High 1970. The website is www.highland70.com
Together we can make the goal and beyond!
Our HHS Class of 70 reunion will be August 5th and 6th, 2022
Friday at Salt Lake Country Club 6:00 pm dinner $35/person
Saturday at Highland High School 6:00 pm FREE
I didn't write this, but it's right on the money.......love it...
Barely the day started and
it's already six in the evening.
Barely arrived on Monday
and it's already Friday.
.. and the month is already over.
.. and the year is almost over.
.. and already 40, 50 or 60 years
of our lives have passed.
.. and we realize that we lost
our parents, friends.
.. and we realize it's too late
to go back.
So.. Let's try, despite
everything, to enjoy
the remaining time.
Let's keep looking for
activities that we like.
Let's put some color in
our grey.
Let's smile at the little
things in life that put
balm in our hearts.
And despite everything,
we must continue to enjoy
with serenity this time we
have left.
Let's try to eliminate the
afters..
I'm doing it after.
I'll say after.
I'll think about it after.
We leave everything for
later like ′′ after ′′ is ours.
Because what we don't
understand is that:
Afterwards, the coffee
gets cold.
afterwards, priorities change.
Afterwards, the charm is
broken.
Afterwards, health passes.
Afterwards, the kids grow up.
Afterwards parents get old.
Afterwards, promises are
forgotten.
Afterwards, the day becomes
the night.
Afterwards, life ends.
And then it's often too late.
So.. Let's leave nothing for
later.
Because still waiting to see
later, we can lose the
best moments, the best
experiences, best friends,
the best family.
The day is today. The
moment is now.
We are no longer at the
age where we can afford
to postpone what needs
to be done right away."
It Looks Like An Eternity,
But It's A Short Trip,
Enjoy Life And Always
Be Kind.